Offensive advertisement can appear everywhere including website, android app & youtube. So it is not only in 4D related websites.
Why not 4d88 block the ads ourself? [read more]
How to stop inappropriate advertisement
Step 1: Makesure it is Google ads.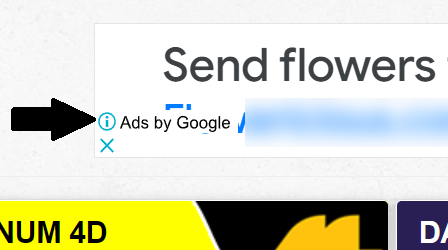 If it is not google ads, please email print-screen to admin@4d88.com so we can complaint to our ads provider.
Step 2: Do not click the advertisement, Just click the X.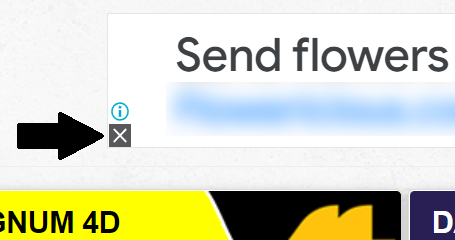 Step 3: Click why this ads

Step 4: Click report this ads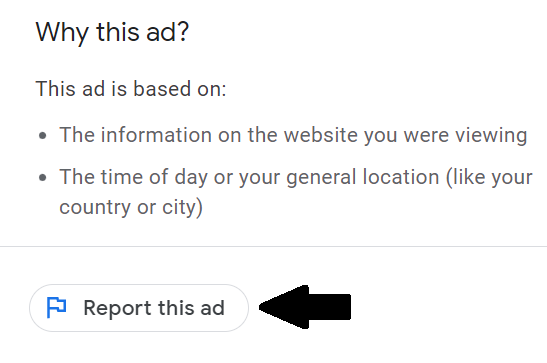 ---
Why not 4d88 block the ads ourself?
Actually we block it all the time. there are 430 pages of block list since 2017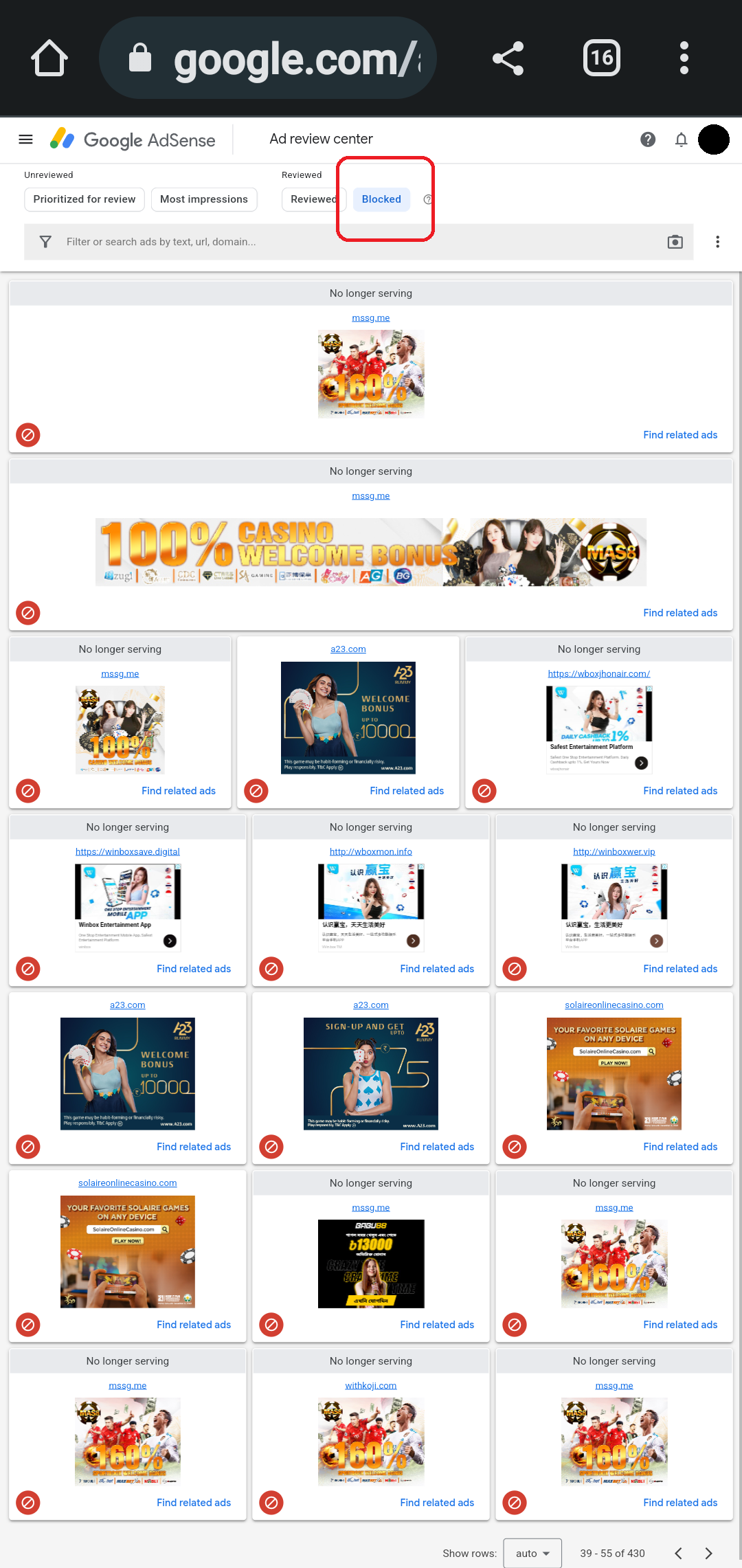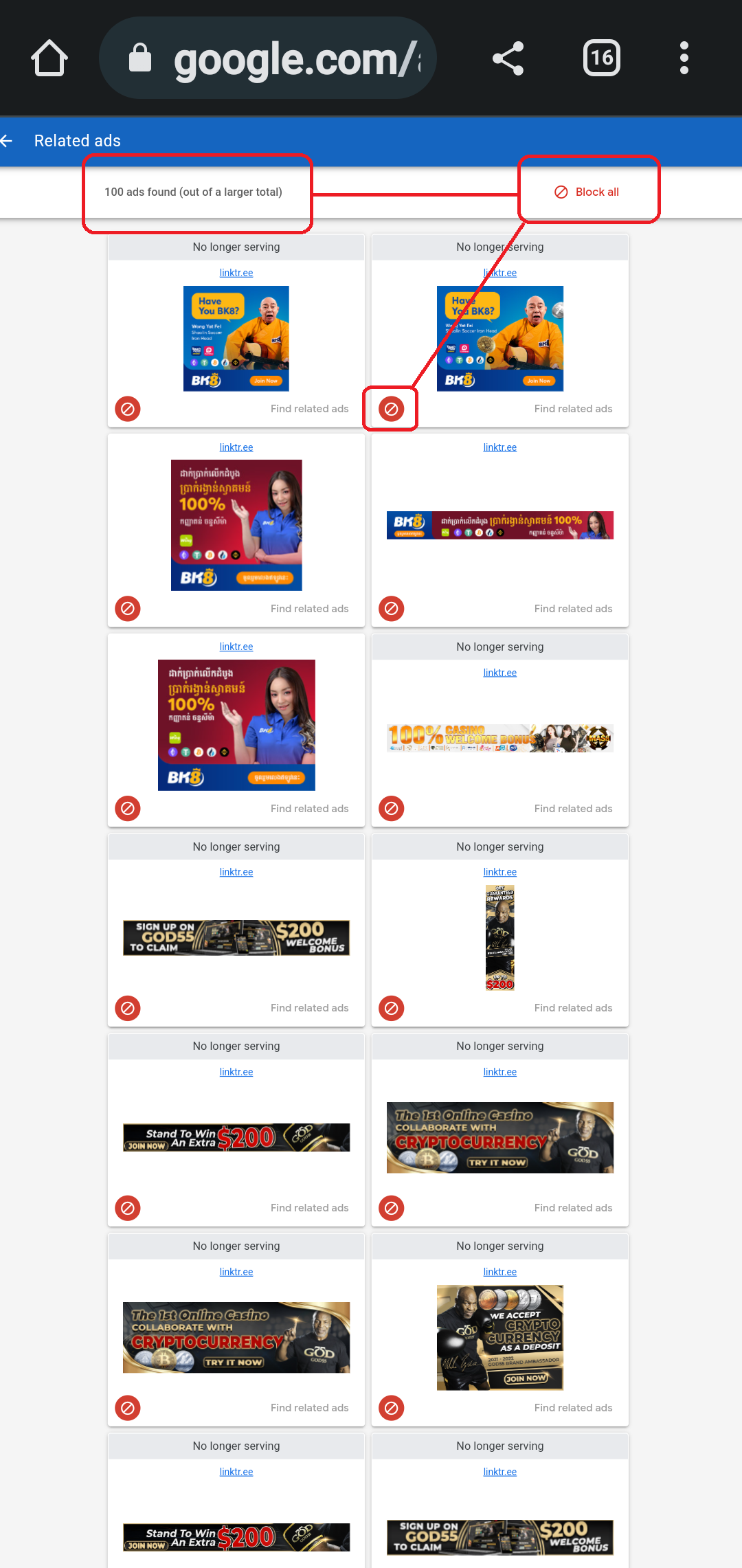 The efforts that we had done so far:
1) We ignore all illegal affiliate request.
2) For advertisement company that's willing to talk to us, we will request them to avoid any sensitive ads.
3) For ads company like google, we have limited control on how ads display on our system.
We try our best...
- block all sensitive ads category including gambling.


- block illegal ads URL, somehow google limit it to 500 urls so we will run out the list very soon.


- Review & block illegal ads from time to time. but this is not as easy as it speaks.
Those ads will slip throught google checking and they are smart.
They created huge numbers of individual ads, difference ID, random urls and targeting their ads for a very short period.

normal ads should looks like this

There are reporting delay (up to 24 hours) in google ads control panel,
so we can't take action to block them in real time.
hence this is the reason why we created this tutorial. 
Note: 4D88 and iHuat is a pure 4D results site. non of the crew member nor owner had any relationship or operating illegal 4D. To us, 4D results is more toward data handling, server & information technology.